Wholesale order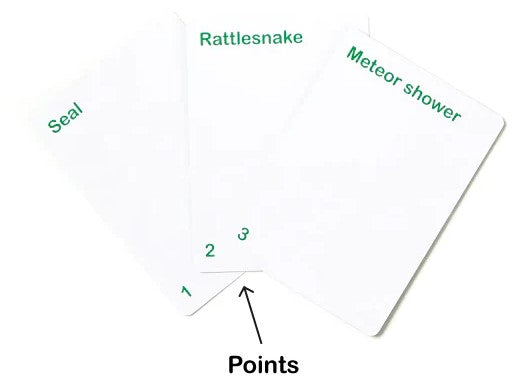 We move through the world utilising our five senses and yet when it comes to playing games, sound seems to be missing from the landscape.
That Sound Game fills a gap in the market where players have to tap into the auditory parts of the brain to create both simple and complex sounds. It's not just a matter of mimicking a sound (1 point card), but also using multiple sounds and a range of movements to convey complex words or scenes (3 point card). Add to this not being able to use your hands, plus a range of strategic lifeline cards and you have yourself a truly unique, hilarious, extremely loud, think outside of the box party game.
Aimed at participants 14+, with the option of including the x-rated expansion pack for some outrageous adult fun. It's a party game for all and will fill your shelves right in between Pictionary, Cards Against Humanity and Taboo.
Sales Sheets & RRP Guide
Select your region to download our Sales Sheet